Late spring and early summer are the times of year where a drive through eastern North Carolina takes you through fields and fields of strawberry patches hugging the ground in perfectly manicured rows. It gives you the kind of feeling the Beatles crooned about: that the strawberry fields really do go on forever.
Even though strawberry season is fleeting, the fruit is big business in North Carolina, which ranks third in the nation as a top strawberry producer. One fourth-generation strawberry farmer, Ron Cottle, of Cottle Farms in Faison, N.C., is sustaining a family business that began in the 1950s. He seeks out the latest in technology to help improve production of this crop, which is essential to his family's farm.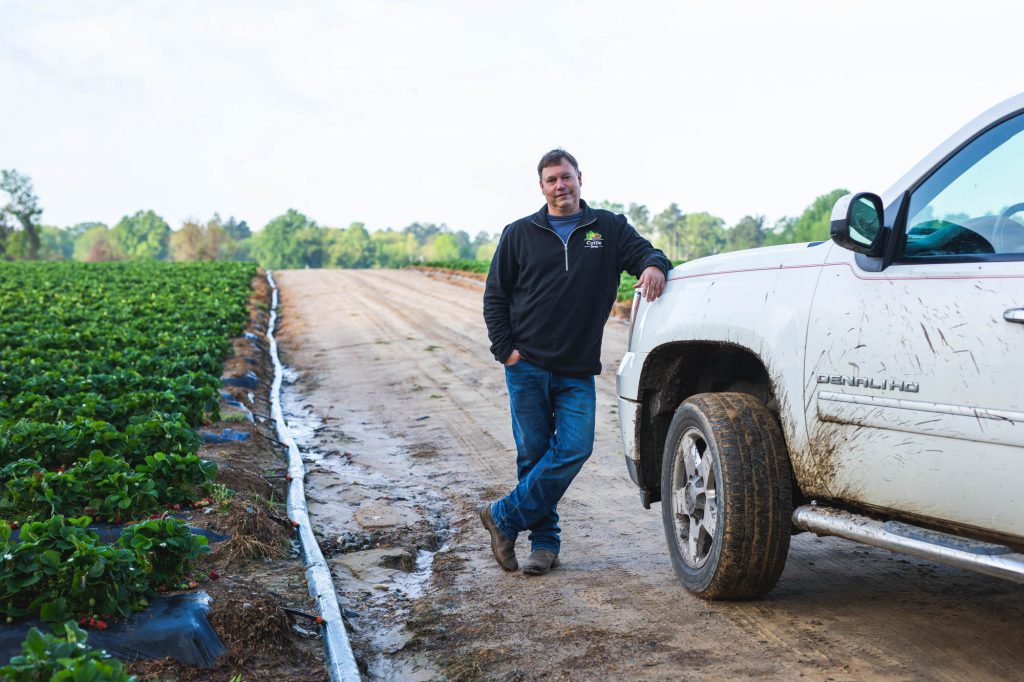 "I grew up in the strawberry rows," Cottle says while standing in the middle of a patch in early May, one that makes up just a small portion of the 15 acres he grows. "Strawberries have been the anchor of our family."
Strawberries started out as a major crop in eastern North Carolina in the late 1950s and early 1960s. Ron recalls stories of his great-grandfather, grandfather and father preparing pallets of strawberries to be sent to New York markets by train. At that time, Ron says his family sold at Faison's fruit and vegetable auction, which was among the largest produce markets in the South.
On a visit to Cottle Farms, Vivian reminisces about her backyard in Deep Run, N.C. where, as a kid, she'd pick from the small patch of strawberries to freeze and have on hand for summer pies. The strawberry is a delicious superfood that packs a daily dose of vitamin C in a one cup serving. And of course, it makes a sweet seasonal ingredient in classic desserts. (Find Vivian's recipe for strawberry shortcake here, and another for a grilled romaine and strawberry salad here.)
Vivian tells Ron that she doesn't recall having much of a consistent crop growing up; the family garden only featured them every other year or so. That's because strawberries are finicky. They are susceptible to pests, for one. They also require just the right amount of moisture, which is why they grow best in raised beds where water can be more regulated. "We do checks by hand every day on this bed," he says, demonstrating how much the recent heavy rains had demolished most of this year's crop.
In the late 1980s, growers in California figured out that the black plastic was a tool to keeping moisture in and pests out. In turn, the California strawberry varieties took off—and so did its branding mechanism. At that time no one wanted any other kind of strawberry.
Cottle Farms eventually mastered the plastic technique, too, and started growing those same varieties. The North Carolina crop caught up to its California competitors, and the Cottles maintained their strawberry business.
Today there's a big push for local produce in grocery stores throughout the South, giving the Cottles and other farmers a boon in business. "All of a sudden," says Ron, "we're back in the spotlight."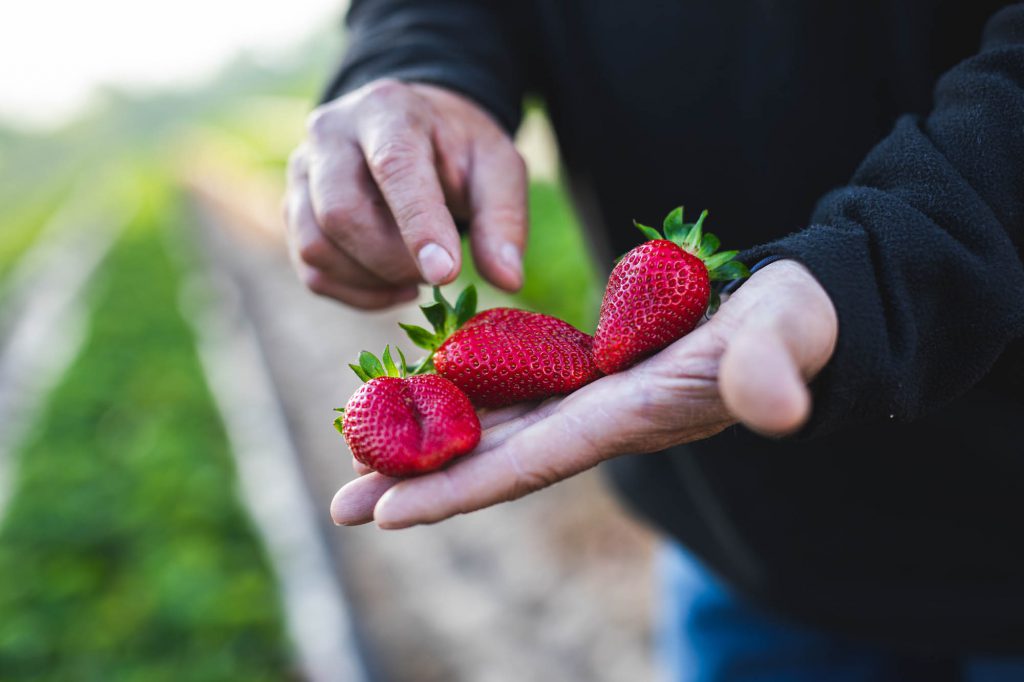 Cottle Farms tested more than 100 strawberry varieties this season. In order to keep up with the market, Ron says, "you've got to change." And with that he welcomes technology that will assist his operation, so that the next generation of family farmers can thrive.
With Highland Precision Agriculture, Ron can monitor the moisture and other factors in his fields at any hour of the day. A soil probe collects data on moisture, soil salinity, and more every 15 minutes using a cell phone chip. The data is compiled into graphs and sent to a "cloud" via radio signal, where Ron can monitor his fields over his morning cup of coffee and touch-screen tablet.
Before this, Ron and other scouts would set out for the fields very early in the morning to monitor the irrigation by hand — all 15 acres. "This will be more accurate," Ron says. "[And] less stress you give the plants, the more performance it will give us back."
The upshot of this better technology is that it gives farmers a break, while still offering them total control over their fields. And for us? More strawberries!