The FDA has announced several final rules in recent months as part of the Food Safety Modernization Act (FSMA).
There are some key details that every member of the fresh produce industry needs to examine and understand in terms of how FDA defines certain activities and types of operations.
WHY DOES THIS MATTER?
It is vitally important because what you do and how you do it will determine whether or not your operation is designated as a food facility or a farm type operation.
How the business is structured in terms of ownership and management ties between farm and packinghouse operations has just as much impact as what you do at those locations when it comes to determining if your business would be designated as a farm or food facility.
There are significant differences in terms of how farms vs. food facilities will be regulated under FSMA. It is vital that you know where you stand.
A FOCUS ON THE PREVENTIVE CONTROLS FOR HUMAN FOOD RULE
Currently, there is a tremendous amount of discussion and focus on the Preventive Controls for Human Food Rule that all food facilities must comply with. The implementation of these rules is set to begin for some types of operations as early as September of 2016.
With the implementation date drawing near, the great majority of focus, information, guidance and training available at present is geared toward compliance with the Preventative Controls Rules. This has resulted in some confusion and potential misperception by many packinghouse operations that their facilities are by "default" a food facility. This is not necessarily the case.
The paragraph below is a direct excerpt from the FDA website where they clarify the distinction and hierarchy for the Preventative Controls Rule vs. Produce Safety Rule:
"The final rule is a combination of the original proposal and revisions outlined in the supplemental proposal, with additional changes as appropriate. The definition of "farm" and related terms were revised in the final Preventive Controls for Human Food rule, and the same definitions of those terms are used in this rule to establish produce safety standards. Operations whose only activities are within the farm definition are not required to register with FDA as food facilities and thus are not subject to the preventive controls regulations."
PRIMARY PRODUCTION FARM VS. SECONDARY ACTIVITIES FARM
Primary Production Farm
"This is an operation under one management in one general, but not necessarily contiguous, location devoted to the growing of crops, the harvesting of crops, the raising of animals (including seafood), or any combination of these activities. This kind of farm can pack or hold raw agricultural commodities such as fresh produce and may conduct certain manufacturing/processing activities, such as dehydrating grapes to produce raisins and packaging and labeling raisins."
Key revisions to the primary production farm definition include changing the word ownership to management, and revising the farm location to refer to one general location. Exactly how one interprets a "general" location (city/county/state?) is not known, and further clarification is expected on this from FDA in future guidance.
As stated, if your facility is designated as a farm, it is not subject to preventative controls regulations. If the facility is required to be registered with FDA as a food facility, then it is subject to the preventative controls rule. The key here is the FDA's updated definition of farm, which was expanded to include certain operations common to many fresh fruit and vegetable packinghouses.
Secondary Activities Farm
"Secondary Activities Farm: This is an operation not located on the Primary Production Farm that is devoted to harvesting, packing and/or holding raw agricultural commodities. It must be majority owned by the Primary Production Farm that supplies the majority of the raw agricultural commodities harvested, packed, or held by the Secondary Activities Farm.
This definition for a Secondary Activities Farm was provided, in part, so that farmers involved in certain formerly off-farm packing now fit under the definition of "farm," as the packing is still part of the farming operation. In addition to off-farm produce packing operations, another example of a Secondary Activities Farm could be an operation in which nuts are hulled and dehydrated by an operation not located at the orchard before going to a processing plant. If the farmer that owns the orchards and supplies the majority of the nuts is a majority owner of the hulling/dehydrating facility, that operation is a Secondary Activities Farm.
Primary Production and Secondary Activities Farms conducting activities on produce covered by the Produce Safety Rule will be required to comply with that rule."
NAVIGATING THE MAZE – WHAT DOES ALL THIS MEAN TO ME?
Food facilities will be required to register their locations with the FDA and will have to comply with all provisions of the Preventative Controls for Human Food rule. At this time, some provisions of that rule (such as process validation methods) are poorly defined for segments of the food industry such as fresh produce packing that do not use thermal processing (heat pasteurization). The FDA has promised to work with industries where knowledge gaps exist. There remains considerable uncertainty in how produce operations deemed as food facilities will be scrutinized in audits under the new preventative controls rule. Farms are not governed by the Preventative Controls for Human Food rule.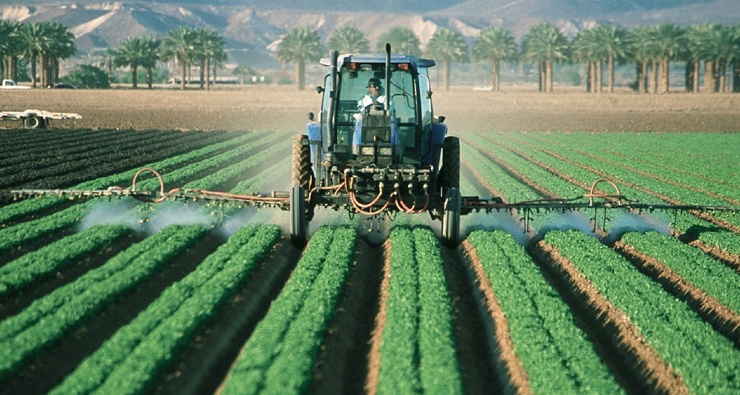 WHAT DO I DO AS A GROWER AND PACKER?
It would be prudent to consult with your corporate attorney and food law experts to define how the new rules impact you. Criteria such as the ownership and management structure of your operations impact how FDA classifies a particular business. Clearly defining the business structure and what specific activities are performed at primary and secondary locations will determine if your operations are governed by the Produce Safety Rule as farms, or by the Preventative Controls for Human Food rule for food facilities.
The key thing to do right now is to get educated on the criteria being used by FDA to determine if your produce operations are going to be viewed as farms or food facilities. This designation will impact daily operations and the regulatory standards your business must comply with.