He's the brains behind Highland Precision Ag. Growing up alongside his grandfather in the fields of Georgia, Steve has seen firsthand some of the challenges growers have faced with maintaining postharvest quality, as well as handling and marketing their products. That's why he's dedicated himself to building a company steeped in precision agriculture practices committed to the success of the farmer.
We took some time out of Steve's busy schedule to ask him about his inspiration for starting Highland Precision Ag and how becoming a precision ag grower can help farmers overcome a multitude of challenges.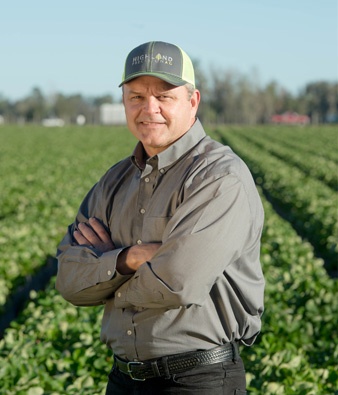 WHAT WAS THE PURPOSE OF STARTING HIGHLAND PRECISION AG?

The mission of all of our companies is to help our customers reach their full potential. Precision agriculture, as we see it, is a tool to help farmers become more profitable while minimizing the environmental footprint—a win-win.
IN YOUR PAST EXPERIENCE, HAVE YOU NOTICED FARMERS BEING TAKEN ADVANTAGE OF?
I tell our team all the time that the grower is the producer, and everyone else's lives depend on the grower's risk and skills. At some point in time in my agricultural career, I've witnessed almost all suppliers and buyers take advantage of the growers in some fashion. I feel the need to protect and defend the grower. Without them, we starve to death!
WHAT ARE SOME OF THE ENTITIES THAT ARE UNFAIRLY TAKING ADVANTAGE OF FARMERS, HOW ARE THEY TAKING ADVANTAGE OF THEM, AND HOW DOES THIS IMPACT THE FARMER?
How long do we have? (He laughs) Let's begin on the regulatory side. For most specialty crop growers or those that require hard labor, there is the Department of Labor and Health. This bureaucratic body can "pester" the farmer with pettiness that borders on abuse. One example: one of our customers netted a $500 fine from a living quarters inspection because the screen on a window had a small tear in it. Another grower—the same agency—received a $2,000 fine for a similar circumstance.
So, you have a grower busting his or her butt to produce a crop with all that entails, and you look up and see a government truck funded by the grower's taxes, fining him for a three-inch tear in the screen! Demoralizing. The list goes on… The buyers, the chemical companies, false workers compensation claims, etc., can all have a negative impact on the farmer.
WHAT CAN THE FARMER DO ABOUT THIS TO GAIN LEVERAGE AND FIGHT BACK?
The need for advocacy is real. We have groups such as the Farm Bureau that do a fantastic job on the legislative side. But on a day-to-day basis, in the trenches, we don't find a lot of help. HPA is attempting to be that day-to-day advocate.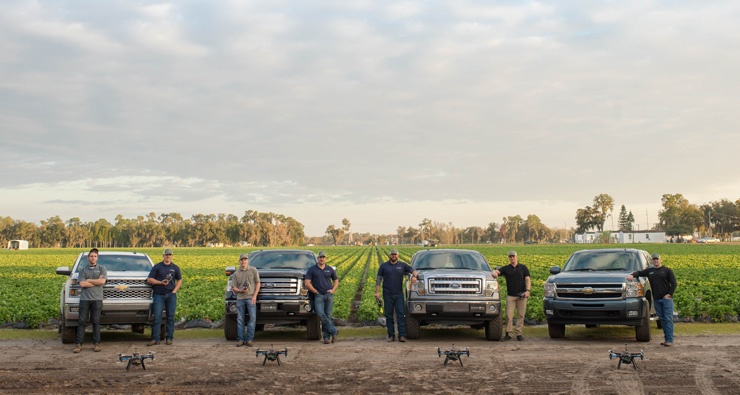 We have established a regulatory division that is one phone call away from engaging in the compliance and regulatory process. We have contracted the services from one of the largest nationwide environmental regulatory law firms to help our customers out. Most growers cannot afford a top aggressive firm to defend them. HPA—along with regulatory director Danny Kushmer—is putting the grower first as we defend their farms with top-quality litigators for minimum cash outlay.
HOW DOES HIGHLAND PRECISION AG APPROACH THIS PROCESS DIFFERENTLY COMPARED TO OTHER PRECISION AGRICULTURE PROVIDERS?
This is more than just remote sensing and imagery. HPA is a complete service model, from regulatory to marketing. In other words, we can be the growers' shield of protection and spear of marketing.
Visit our website for more information about Highland Precision Ag or if you have any questions about precision agriculture.