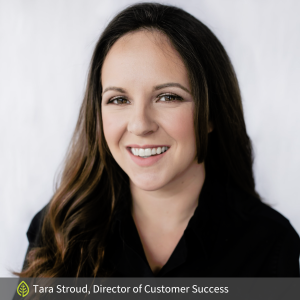 MULBERRY, Fla., Jan. 24, 2023 /PRNewswire/ — Highland Ag Solutions begins 2023 by introducing Tara Stroud as the new director of their customer success team, bringing over eight years of knowledge and expertise in food safety compliance to customers of the Highland Hub. 
"Tara is well respected in the industry and brings a wealth of experience and knowledge of food safety that is unrivaled. Tara joins Highland at the right time to accelerate our growth and will play a strategic role in ensuring that our customers' success remains our top priority." – Justin Machell, Chief Executive Officer
Stroud has a demonstrated history of working in the fresh produce industry, most recently for Primus Auditing Ops. Her drive to increase communication between growers and retailers while helping small growers tackle the ins and outs of food safety to get their products to retail will help support the goals of the Highland Ag customer success department. In addition, she has extensive knowledge of PrimusGFS, GlobalG.A.P., Sustainability Standard, SMETA, NOP, and Primus Standard audit schemes. She holds a bachelor's degree in accounting and received her master's degree in business management in 2015. 
"Each and every day is a new opportunity to help make someone's life a little better, and most of the time, all it takes is listening, understanding, and finding out how I can help meet their needs," says Stroud. "I can't even begin to express how excited I am to step into this role. Implementing a robust customer-centric model for our service team compliments Highland's reputation as the best in the industry."
About Highland Ag Solutions 
Highland Ag Solutions provides digital solutions for food safety, compliance, and data management through a virtual ecosystem called Highland Hub, allowing growers, packers, marketers, and shippers to take control of their business from anywhere. The latest introduction of Highland Ag MarketWatch to Highland Ag's suite of products is another advancement in agriculture technology now available to the fresh produce industry.