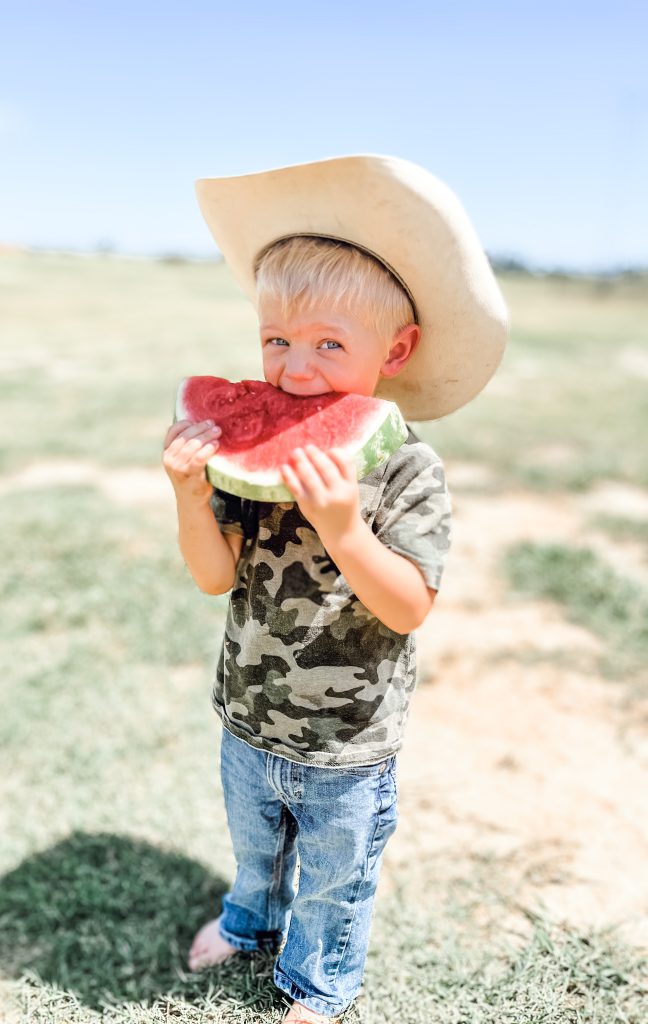 It's National Watermelon Day! Today we celebrate the farmers who provide this delicious fruit year-round; it wouldn't be summer without watermelon. From my kids having a seed spitting contest to cooling off with a sweet bite of watermelon, there is no doubt that watermelon is the fruit choice of summer!
Nothing is more satisfactory than a delicious slice of watermelon at the end of a long hot summer day. According to the National Watermelon Promotion Board, watermelon is over 92% water and is an excellent source of health and nutritional benefits. There are also over 1,200 varieties of watermelon available to choose from!
Since it's National Watermelon Day, who best to go to than Stephanie Barlow, Senior Director of Communications with the National Watermelon Promotion Board? We asked Stephanie a few questions about the Promotion Board and all things watermelon:
How does the National Watermelon Promotion Board support growers nationwide?
"The National Watermelon Promotion Board is focused on the research and promotion of watermelon to increase demand; we are essentially the marketing arm to help increase the intake of watermelons nationwide, supporting over 800 growers, shippers, and importers."
Why is National Watermelon Day held on August 3rd?
"Truth is, no one knows. We have done years of research to pinpoint why August 3rd, and there is no information on when or who started National Watermelon Day. However, in July 2007, congress declared July National Watermelon Month."
What is your take on technology in the watermelon industry, and how important is it?
"Technology is extremely important, and embracing technological advances in the industry will help make the production of watermelon efficient, as well as cut costs for everyone."
Finally, the most crucial question is, how do you pick the perfect watermelon?
"We always say to use the look, lift and turn method. Look for bruises, cuts, or dents. Lift – a heavy watermelon is a good watermelon. Then turn and find the buttery yellow ground spot."

If you're spending time outside with family and friends this summer, grab a sweet slice of hydrating watermelon to cool down and enjoy your day, the Highland Ag way!