Recently, many of our customers have been experiencing strawberry crown rot, leaf spots and fungal pathogens on berries and vegetable crops. In the case of strawberries, the prolonged overhead irrigation required after transplanting provides optimal infection conditions for bacterial and fungal pathogens. In addition, warm and humid weather conditions result in increased disease pressure on all fall vegetable crops. Peragreen® 15% antimicrobial solution (Peroxyacetic Acid 15%, Hydrogen Peroxide 22%) is an economical way to combat these issues, and it is now available to help growers control Botrytis, Erwinia, bacterial leaf spots, and many other pathogens. See label for a full list of pathogens controlled.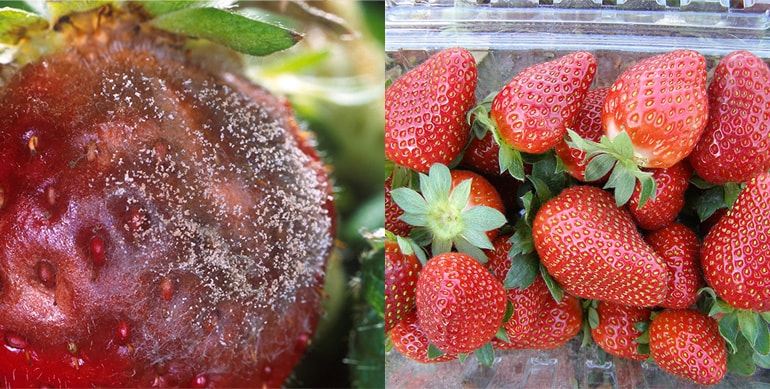 Zero Hour Restricted Entry
Peragreen 15% is an EPA registered, OMRI certified concentrated solution with broad-spectrum antimicrobial activity that helps control fungicide resistance. With a zero hour REI, Peragreen 15% can be used right up to harvest to enhance shelf-life and handle unfavorable weather events. Use Peragreen early in the season to combat foliar pathogens, during bloom to stop Botrytis infection, and prior to harvest to ensure optimal fruit quality.
Add it to Your Regular Program
Peragreen 15% can be used as part of your regular spray program. It is also effective as a broad spectrum, non-selective way to clean up hot spots and address resistance problems in the field. As a non-systemic, contact kill antimicrobial, full coverage of the foliage is required, with application rates of 30-100 gpa of diluted material recommended. This product is available in 5 gallon, 53 gallon, and 300 gallon containers. Diseases / pathogens controlled on fruit and vegetable crops include: Alternaria, Anthracnose, Botrytis, Early Blight, Erwinia, Fusarium, Late Blight, Phytophthora, Powdery Mildew, Pythium, and Sour Rot.
You can add Peragreen 15% to your program by contacting Highland Ag Solutions, 863-844-4263 or by emailing info@highlandag.com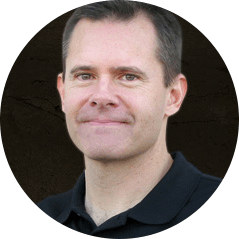 Frank Kelsey helps growers, packers and processors of fresh fruit and vegetable products address food safety and shelf life extension challenges. He has multiple publications in the area of produce safety research and has been an invited speaker at numerous industry technical conferences. He is the Technical Director and President of Highland Fresh Technologies, LLC.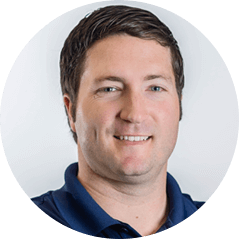 Tyler Jacoby, PhD helps growers with crop protection and fertilizer inputs to optimize fruit production on their farm. He holds professional degrees in Horticultural Science with extensive experience in berry and vegetable crops.