The U.S. Department of Agriculture (USDA) announced yesterday that $130 million in funding is available to support sustainable, productive and economically viable plant and animal production systems, including: certified organic production, agriculture technology, food safety and more.
"Investing in agricultural research ensures that our farmers and ranchers have innovative, safe and sustainable management practices to meet the food needs of the rising world population," said Agriculture Secretary Tom Vilsack. "In addition, studies have shown that every dollar invested in agricultural research now returns over $20 to our economy."
This funding is available through the Agriculture and Food Research Initiative (AFRI), specifically the AFRI Foundational Program.
AFRI FOUNDATIONAL PROGRAMS
AFRI programs work to discover solutions to meet the growing food, fiber and fuel demands of the world's population by funding projects dedicated to furthering our knowledge of food and agriculture. This includes the research and development of new agricultural technologies, similar to the technologies Highland Precision Ag provides growers. If you want to learn more about what Highland Precision Ag is doing for the farming community, learn more by visiting our website.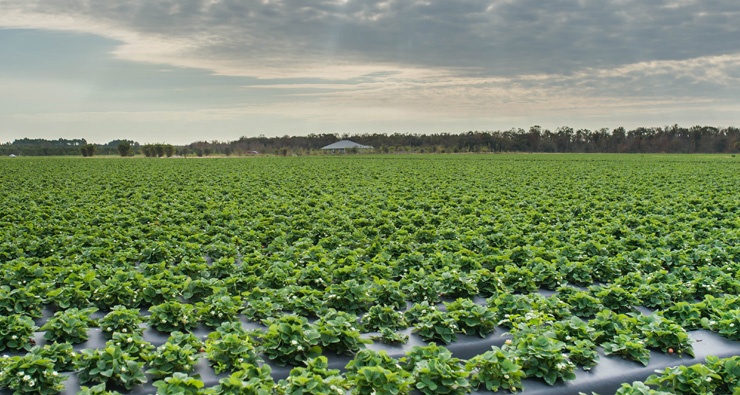 WHERE THE FUNDS WILL BE ALLOCATED
The funds will be allocated to the following areas, which have been outlined as priorities in the 2014 Farm Bill and by the USDA's National Institute of Food and Agriculture (NIFA):
Plant Health and Production: $33 million

Animal Health and Production: $31 million

Food Safety, Nutrition and Health: $19 million

Bioenergy, Natural Resources and Environment: $14 million

Agriculture Systems and Technology: $11 million

Agriculture Economics and Rural Communities: $17 million
Along with the funding listed above, an additional $2 million is available for the Exploratory Research Program (ERP) that will work to address critical and emerging issues in the agriculture community.
MORE ABOUT NIFA
Since 2009, NIFA has invested in and advanced innovative and transformative initiatives to solve societal challenges and ensure the long-term viability of agriculture. NIFA's integrated research, education, and extension programs—supporting the best and brightest scientists and extension personnel—have resulted in user-inspired, groundbreaking discoveries that are combating childhood obesity, improving and sustaining rural economic growth, addressing water availability issues, increasing food production, finding new sources of energy, mitigating climate variability, and ensuring food safety.
You can read the full news release from the USDA here.